More info
Supreme accuracy for rifle shooting, driven and hunting applications. Fifteen models in a variety of magnifications and reticle designs. All models feature Hawke's new H7 optics with high zoom ratio, supreme clarity and light transmission.
Patented Exposed Zero Lock 'N' Stop Elevation Turret
34mm Mono-Tube Chassis
Illumination
Wide Angle FOV
High Volume Eyebox
102mm Eye Relief
Multi-LED High Intensity Reticle
High Grade, Low Dispersion Crown Glass
21 Layer Fully Multi-Coated Lenses
Zoom Magnification Throw Lever (Removable)
Fast Focus Eyebell With Lock Ring
Supplied With Professional Metal Flip-Up Covers.
FFP MOA Pro Ext. Reticle (18x)
The FFP MOA Pro Ext. reticle was developed specifically for first focal plane optical systems and based around the common principles of MOA spaced reticles. With MOA spaced markings extending out to 60 MOA of holdover, the FFP MOA Pro Ext. is a versatile reticle that provides aim points no matter how extreme the distance. All reticle measurements are MOA spaced and offer 1 MOA and 0.5 MOA brackets for range finding. Every fourth MOA spacing on the lower section is numbered to ensure quick and easy acquisition of target and ease of reference.
The thick outer posts are hollowed to ensure they can be seen at all magnifications, without blocking out too much of the view.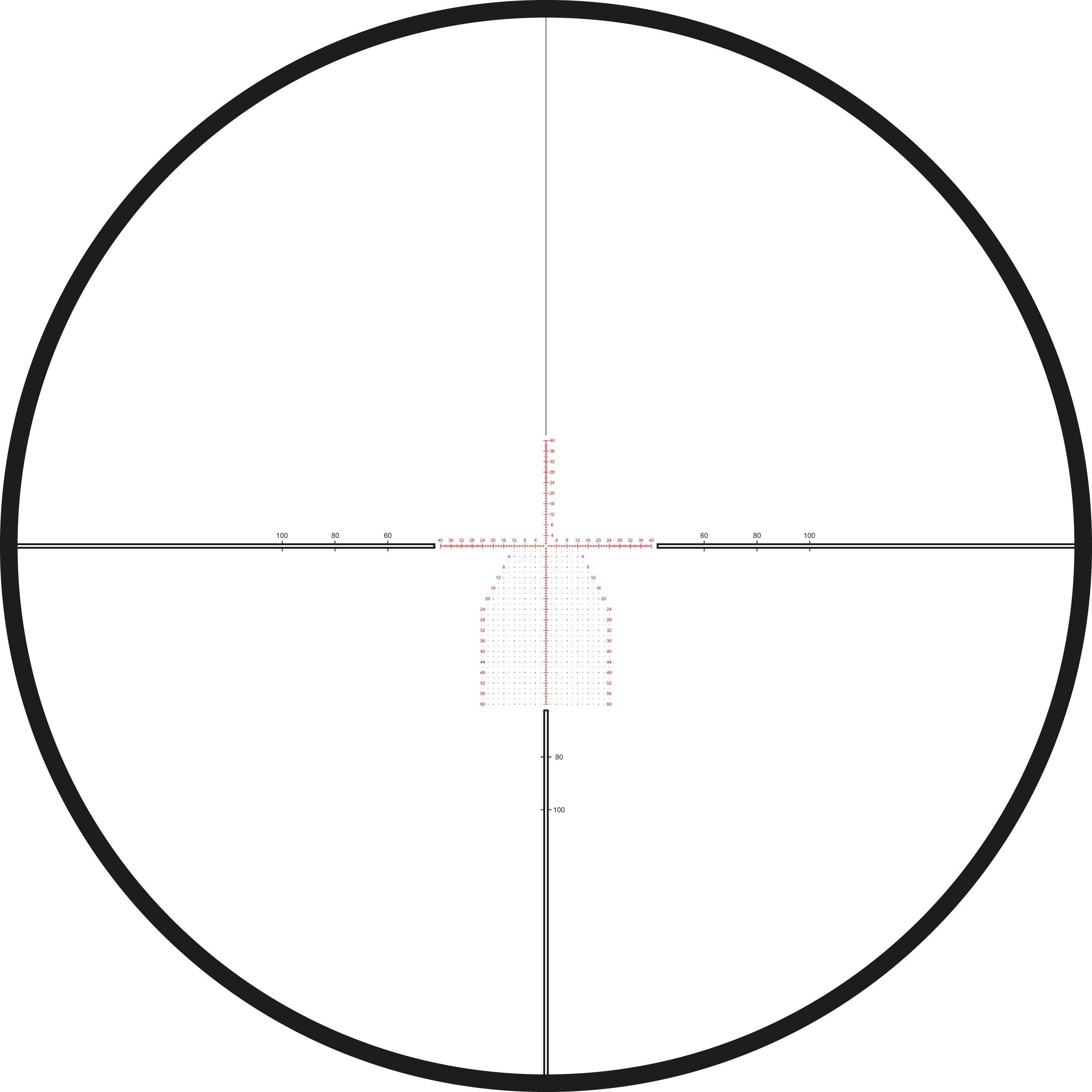 ​Overview:
Length: 337mm | 13.3"
Weight: 790g | 27.9oz
Eye relief: 102mm | 4"
Focus/Parallax - Fixed: 14m | 15yds
Field of View: 12.5 - 2.1m @100m | 37.5 - 6.3ft @100yds
Exit Pupil: 16.7-2.8mm | 0.66-0.11"
Chassis: 34mm Mono-tube
Optical System: 3-18×
Objective: 50mm
Illumination: Red
Reticle: FFP MOA Pro Ext. (18x)
Elevation Increment: 1⁄4 MOA
Elevation Adjustment Range: 158 MOA
Windage Increment: 1⁄4 MOA
Windage Adjustment Range: 87 MOA
Material: Aluminium
Ocular Type: Locking Fast Focus
Lens Coating: Fully Multi-Coated - 21 Layers
Power Selector Style: Removable Zoom Lever
Focal Plane: First Focal Plane (FFP)
Turret Caps: No
Turret Type: Exposed Zero Lock 'n' Stop Turrets (Patented)

Pro Flip-Up Covers

4″ Sun Shade

Zoom Lever

Lens Cloth
CR2032 Battery