More info
Specialist scopes designed by airgunners for airgunners!
Airmax scopes feature our H2 optics in a variety of configurations designed to suit airgun characteristics.
Capped Target Turrets
30mm Mono-Tube Chassis
Wide Angle
Side Focus
Illumination
16 Layer Fully Multi-Coated Lenses
High Torque Zoom Ring
Fast Focus Eyebell
AMX Reticle Designed For Airguns
​
AMX Reticle
Both the AMX and AMX IR glass etched reticles are based on the spacing of a 10x Mil Dot. The AMX offers multiple aim points, useful when shooting air guns with loopy trajectories.
Half Mil Dot spacing on the lower post provides increased aim points for long shots.
The horizontal bars are calculated at 0.5, 1.5, 2.5, 3.5 and 4.5 mil spacing. Hollow posts are segmented into mil spacing and can be used for bracketing.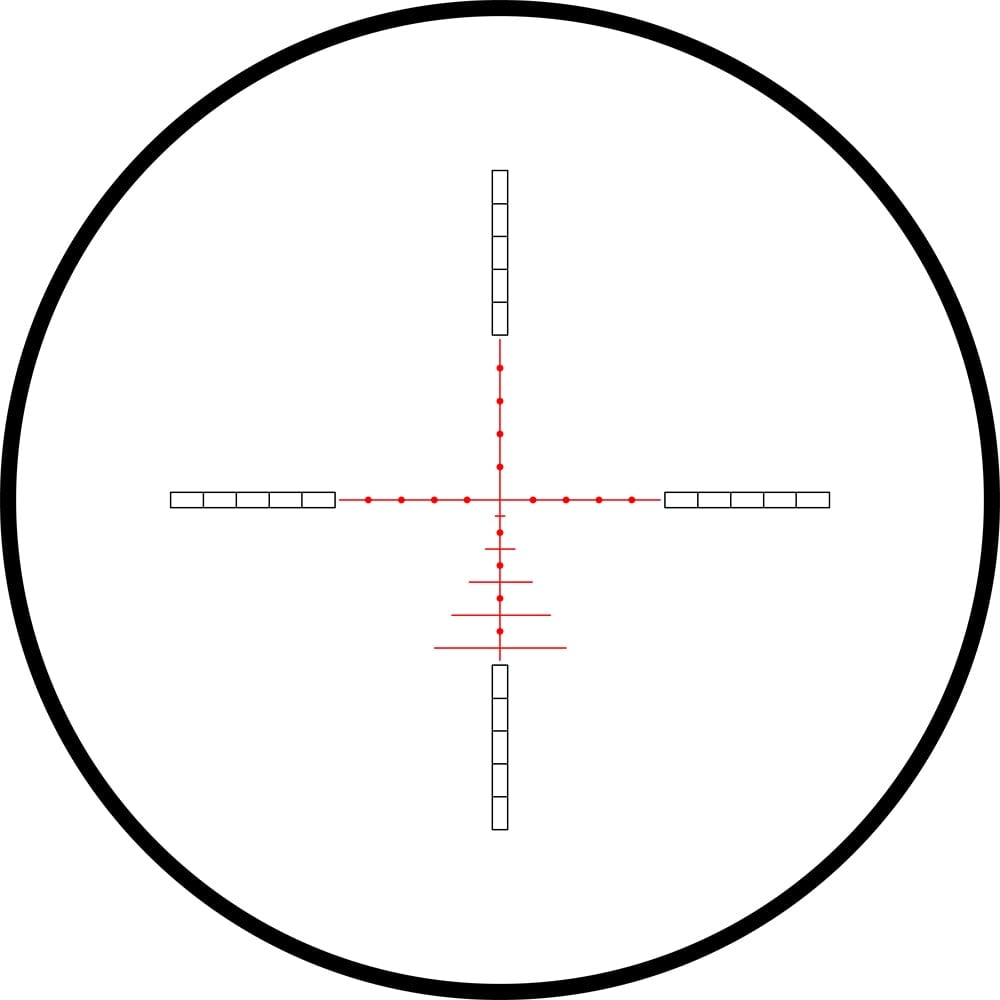 Overview:
Chassis: 30mm Mono-tube
Optical System: 10×
Objective: 44mm
Reticle: AMX IR
Illumination: Red - 6 Levels
Focus/Parallax: Adjustable Objective - 9m / 10yds to infinity
Field of View: 4m @100m / 12ft @100yds
Eye relief: 102mm / 4″
Length: 330mm / 13″
Weight: 640g / 22.6oz
Waterproof, Shockproof, Nitrogen purged.
SUPPLIED WITH:
Elasticated Lens Covers
Lens Cloth
4" Sidewheel
4" Sunshade
CR2032 Battery